ENFiD COUNTRIES
Now on its fifth year, ENFiD developed into a broad organizational platform of 17 ENFiD Country Members. ENFiD community leaders and members are found in Austria, Belgium, United Kingdom, Germany, the Netherlands, Switzerland, Norway, Sweden, Iceland, France, Italy, Czech Republic, Romania, Denmark, Malta, Ireland plus members in Israel. All members are organized through national ENFiD country member organizations headed by a Country Representative.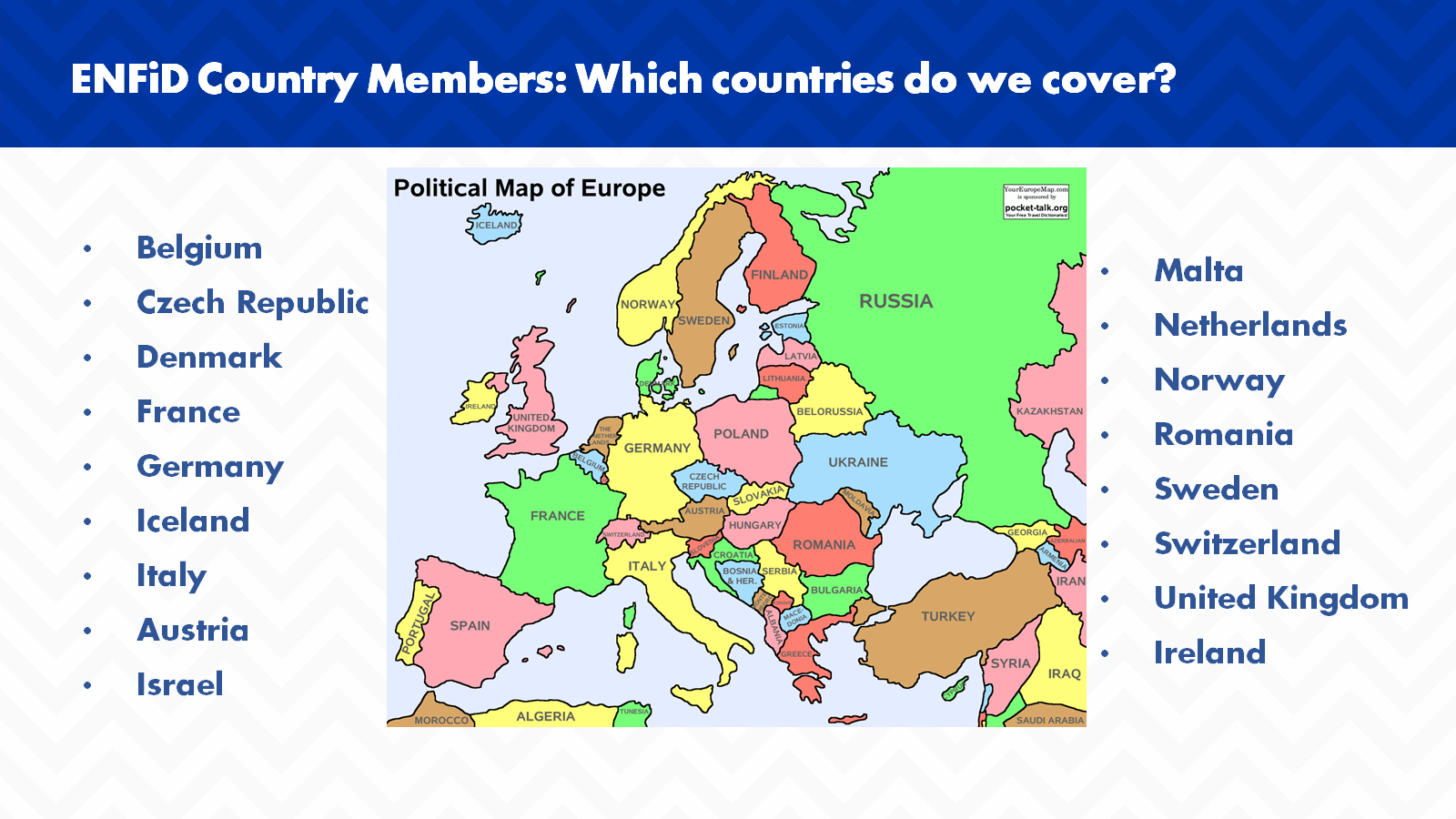 Filipinos in Europe then
The first documented group of Filipinos in Europe was in the late1880's. When the Philippines was under the Spanish colonial rule, local elite families sent their sons to Europe to pursue higher education. From Europe, these student intellectuals composed and led the reform movement against the colonizers. Notable among them were Jose Rizal, the national hero with his contemporaries Marcelo H. del Pilar, Graciano López Jaena, and Mariano Ponce.
….and now
At present, with the modern technologies that make traveling to all parts of the globe easier and with the drive to seek better economic resources and socio-cultural enrichment, about 800,000 registered Filipinos inhabit Europe. They are composed of European – passport holders, holders of dual nationalities, permanent residents and work permit holders and their spouse/families, students and those who are undocumented. There is no available statistics regarding the number of undocumented Filipinos in Europe.
According to the Bangko Sentral ng Pilipinas (BSP), remittance from Europe reached about $3.8 billion in 2016. This is about 14% of the total $26.9 billion in remittances sent home by Overseas Filipinos.
Country Representative: P. Julieta Frisnedi
Country Representative: Ariel Funa
Deputy: Rush Salonga
E: enfid.cz@gmail.com
FB: wwwfacebook/enfidcz
Country Representative: Cherry Ramilo
Dep. Dennis Mana-ay
E: enfidfrance@gmail.com
FB: Cherry Pena
Country Representative: Teresita "Tess" Ramakers-Badana
Deputy: Diana Halmans-Mondragon
E: tess.enfidnl@gmail.com
Country Representatives: Cherry Kayser
DEPUTY: Susan Nagel